About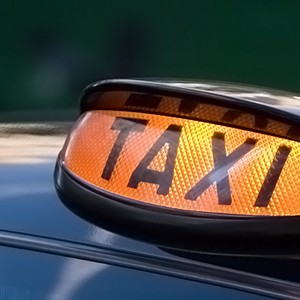 SCOTTISH TAXI FEDERATION IS THE ONLY TRULY REPRESENTATIVE BODY OF THE SCOTTISH TAXI TRADE
The Scottish Taxi Trade is a large and varied operation, who it is estimated transport more than 100 million passengers annually. This involves in excess of 250 million passenger miles being driven by Licensed Taxi Drivers. No other transport system can adjust so readily and so very successfully to the infinitely variable needs of their customers.
The service offered in the rural areas has evolved to meet the local needs, just as the inner city traveller can depend on an instantly available, fast, reliable and economical personal service. Both types, and indeed the many operations between those extremes, are operated by experienced professional licensed taxi owners and drivers who are aware of the competition for the customers patronage.
The Scottish Taxi Federation was founded in 1984 when it was recognised that the Scottish Taxi Trade required a representative body that would be fully committed to represent the many varied and yet common interests of all members of the Scottish Taxi Trade and keep the same advised of ever changing legislation and how this affects them individually and collectively.
Through regular meetings and correspondence, the Scottish Taxi Federation assists it's members to keep in regular contact with each other. In addition it provides a measure of protection by speaking with a single authoritative voice at all levels including national and local Government Departments and at the new Scottish Executive.
It is essential that a trade which in reality is a major industry in its own right and which collectively is one of Scotland's largest employers, should have the support of such an organisation. There is a place within the Scottish Taxi Federation for the small as well as the large organisations within the Taxi Trade and all can be assured that they will be treated as equals when or if representation is required.
The Scottish Taxi Federation depends almost entirely on member contributions for it's funding and is an extremely carefully budgeted exercise which provides full value for money and is of course a tax-deductible expense.
If the Taxi Trade in Scotland are to be kept fully informed of all matters which affect their livelihood i.e. legislative changes, technical innovations etc and still have time to operate their own business, then membership of the Scottish Taxi Federation is essential.