STF NEWS NOVEMBER 2014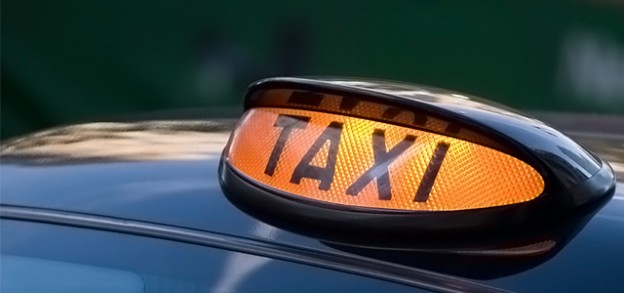 Dear Member,
In the last Newsletter (Aug14) I advised that we had attended a meeting during early August with officials from the Scottish Government, to discuss our concerns regarding the growth of companies specialising in the provision of smartphone APPS to the general public and to service providers, which had the potential to seriously damage taxi and private hire booking offices as we currently know them. The meeting discussed various solutions one of which was that the companies concerned could be required to apply for booking office licences and that this may provide some measure of control over their activities. This pre-supposed that Licensing Authorities put the correct level of conditions of licence in place.
Our approach in this matter was essentially to try to ensure, as far as is possible, that the potential for these companies to create unlicensed activity among the group of operators who may become their service providers, was being limited and thereby public safety was less likely to be compromised. I believe that most who attended the meeting shared our concerns and I know for a fact that the Scottish Government certainly did.
One of the companies, UBER, is now considered to be one of the largest provider of on-demand transport in the world. They were founded in 2009 and currently operate in around 45 countries and 250 cities throughout the world. To understand the extent of their operation, UBER this year raised £748m from various investors, including google, this new investment raised the value of the company to approximately £11.6 billion. Funding therefore does not present a problem.
UBER's success is due mainly to their embracement of modern technology, IE APPS, and through this they have been able to fire the imagination of the general public by providing a level of service not often matched by other transport providers. Regrettably, it seems from internet reports, that some suppliers of these type of APPS, don't always stick to the rules as they apply to the locally licensed taxi and private hire trades. To this end I have again written to the Governments Justice Secretary Kenny MacAskill MSP. A copy of this letter is attached for info only.
I suggest to members, that if they wish to learn more about what we, as a trade, are about to face, they should google UBER on their computer where it will be possible to read the various posts to be found there. These make for interesting reading.
Edinburgh City Council have now confirmed that they have received an application from UBER Britannia, which is likely to be a subsidiary of UBER Netherlands or UBER Germany, for a licence to operate a booking office within the Edinburgh area. It seems that they may have targeted Edinburgh as the place to begin their foray into the Scottish licensed transport market. The fact that they have selected Edinburgh within 2 months of the Government stakeholders meeting to discuss APPS suppliers, seems just a little co-incidental to me, is this just me being cynical?
UBER's normal approach is to offer transport at around 30% less than the tariff (meter rates) set by Local Licensing authorities and clearly it does not take too much savvy to understand how this would be attractive to the public. They don't charge operators monthly fees, but instead deduct 20% commission from the charges agreed in advance with the hirer. All transactions are by credit card only. You may consider that this could reduce their appeal but to-days younger generation are much more likely to rely on plastic than cash.
In terms of protection from this type of service provision, it is not even remotely possible that LA's would  be in a position to consider intervening or taking any course of action ,other than that permitted in law, that may be seen as protecting licensed operators from this type of competition. It is therefore clear that our arguments must be aimed at ensuring the general public are protected from possible unlicensed activity, there is a level playing field, and that only vehicles and drivers licensed by the Licensing authority are used in the service provision. In other words, the same controls as are applied to the licensed trade should also be applicable to the providers of APPS to the licensed transport industry.
It is not my intention to spread alarm nor to suggest that armageddon is heading in our direction, rather what I am doing is to heighten your awareness and to suggest that if we as a trade are to meet this challenge, then we need to up our game, accept that the customer is King and ensure that our service levels match those of the suppliers who are eyeing our customers.
We will keep members advised of developments as they unfold.
Web-Site:
Our proposed new web-site is still under construction and will advise members as soon as this is completed. In the meantime we could do with a few testimonials from members, so if you have anything good to say about the STF, please let me have your comments. Also, if you have any views about content or facilities you would like to see available on the site, please get in touch.
Edinburgh/ Glasgow Airports:
I regret there is no update available on the Edinburgh Airport situation appeal situation. Glasgow Airport has recently been sold, it is too early to ascertain how or if this will affect our RPHA members.
Ayr:
One of our Ayrshire members recently had his vehicle failed inspection on the grounds that the vehicles brakes were not up to the standards required. The driver concerned presented the vehicle to an independent MOT station where it passed the test, brakes and all. We understand that Council testing is usually to a higher specification than the MOT, however, brakes are a common item in both tests and since the testing methods for brakes are identical, IE rolling road test, there should be no discrepancies between testing stations Council or otherwise. This matter is now being reviewed.
In addition to the above, we are questioning South Ayrshire Council regarding an article which appears on their web-site, and which suggests that where the Council have altered a condition of licence which imposes an age restriction on both Taxi and Private hire car vehicles, the operators have the right to continue to use any vehicle which was in use prior to the age restriction until it is replaced. This comes under the heading of "Grandfather Rights".
Scottish Government Finance committee:
As previously advised, the Local Government and Regeneration Committee is to lead a Finance committee which is reviewing/scrutinising the cost implications to stakeholders of the "Air Weapons and Licensing (Scotland Bill) 2014). The STF have already submitted written evidence to this committee outlining our concerns with regard to the possible costs to our members.
We have now been requested to be in attendance at the Parliament during late January 2015 to present oral evidence of our concerns and to suggest solutions.
Kind Regards
Bill McIntosh.
General Secretary